Book Reviews
---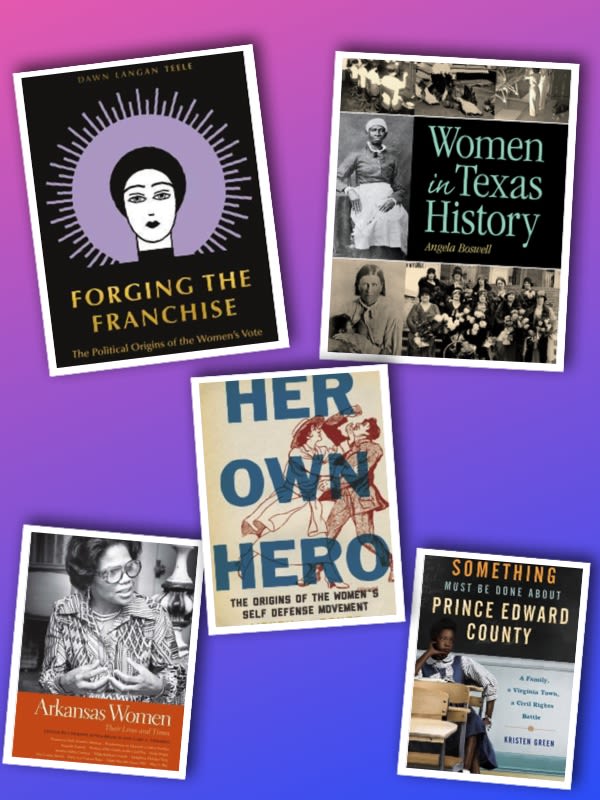 ---
Suffering a Suffragist: An 1880s Romance,
review of
The Lady and the Texan
by Bobbi Smith.
Nursing Clio,
Romancing Clio Series, Feb 2020
.
http://bit.ly/2W2EHCu
   Forging the Franchise: The Political Origins of the Women's Vote.
By Dawn Langan Teele.
H-FedHist, H-Net Reviews in the Humanities & Social Sciences,
February 2020.
https://www.h-net.org/reviews/showpdf.php?id=53857
Women in Texas History
. By Angela Boswell. Foreword by Nancy Baker Jones and Cynthia J. Beeman.
Western Historical Quarterly,
Winter 2019.
https://doi.org/10.1093/whq/whz086
Book Review.
Arkansas Women: Their Lives and Times
. Edited by Cherisse Jones-Branch and Gary T. Edwards. Southern Women: Their Lives and Times.
Journal of Southern History,
Vol 85, No 3, Aug 2019,
https://muse.jhu.edu/issue/40762
.
Moments of Despair: Suicide, Divorce, and Debt in Civil War Era North Carolina, by David Silkenat. Southern Historian, Volume 33 (2012).